Diploma Examination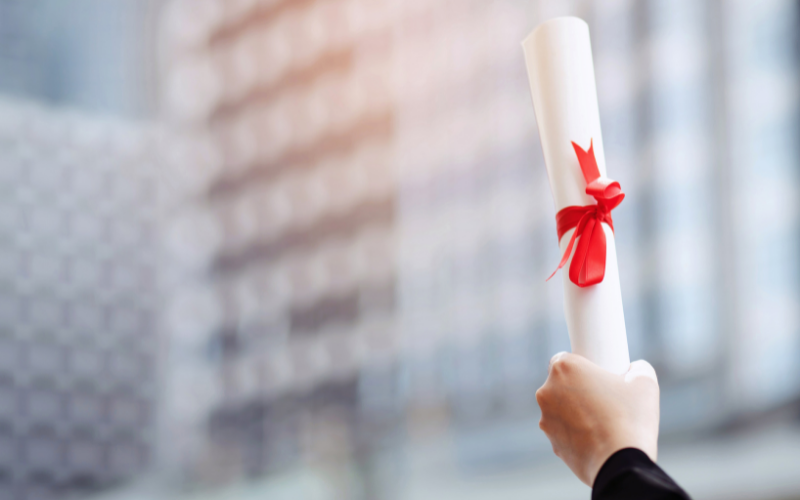 The examination committee is composed of its chairperson, a committee member, the supervisor, and the reviewer.
The committee may include a secretary. Each person has only one function. The secretary does not have the right to ask questions or participate in the assessment of the answers.
As a rule, the defences are held in a stationary form. In special cases, they may take place remotely, using a videoconferencing communication platform. In exceptional situations, the supervisor or reviewer may participate in a stationary defence via videoconferencing or a phone call in speaker mode, and the student may take part via the videoconferencing mode. During remote defences, all of the members and the student are present on the communication platform at once and are visible and audible.
The tasks of the chairperson, member, reviewer and supervisor are to formulate a total of three questions. The examination is conducted orally. The defence lasts a total of approx. 30 minutes. After receiving the questions, the student is given 5-6 minutes to prepare a draft of the answers. During the diploma examination (defence) at each level of study, the student answers three examination questions.
The questions concern the following:
the main conclusions of the thesis
issues related to the fields of study
issues from the thesis.
---
General knowledge is verified in the answer to the question regarding the fields of study, with reference to a selected topic or resulting from a combination of several subjects.
The response to a question related to the thesis verifies whether the student can respond to the objections raised in the review, examines the level of research independence, or assesses the student's knowledge of topics directly related to the diploma thesis.
The question about the main conclusions of the work evaluates the way the results are presented, the understanding of specific issues related to the field of study and the subject of the thesis, as well as the added value of work.
The aim of the diploma examination is to assess cross-sectional knowledge of issues related to the field of study, communication skills concerning one'd own scientific achievements, and critical evaluation of knowledge and received content.
The diploma examination is conducted in Polish or English for students who are studying in a programme conducted in Polish.
The diploma examination (defence) is conducted in English for students studying in a programme in English.