Faculty Authorities
---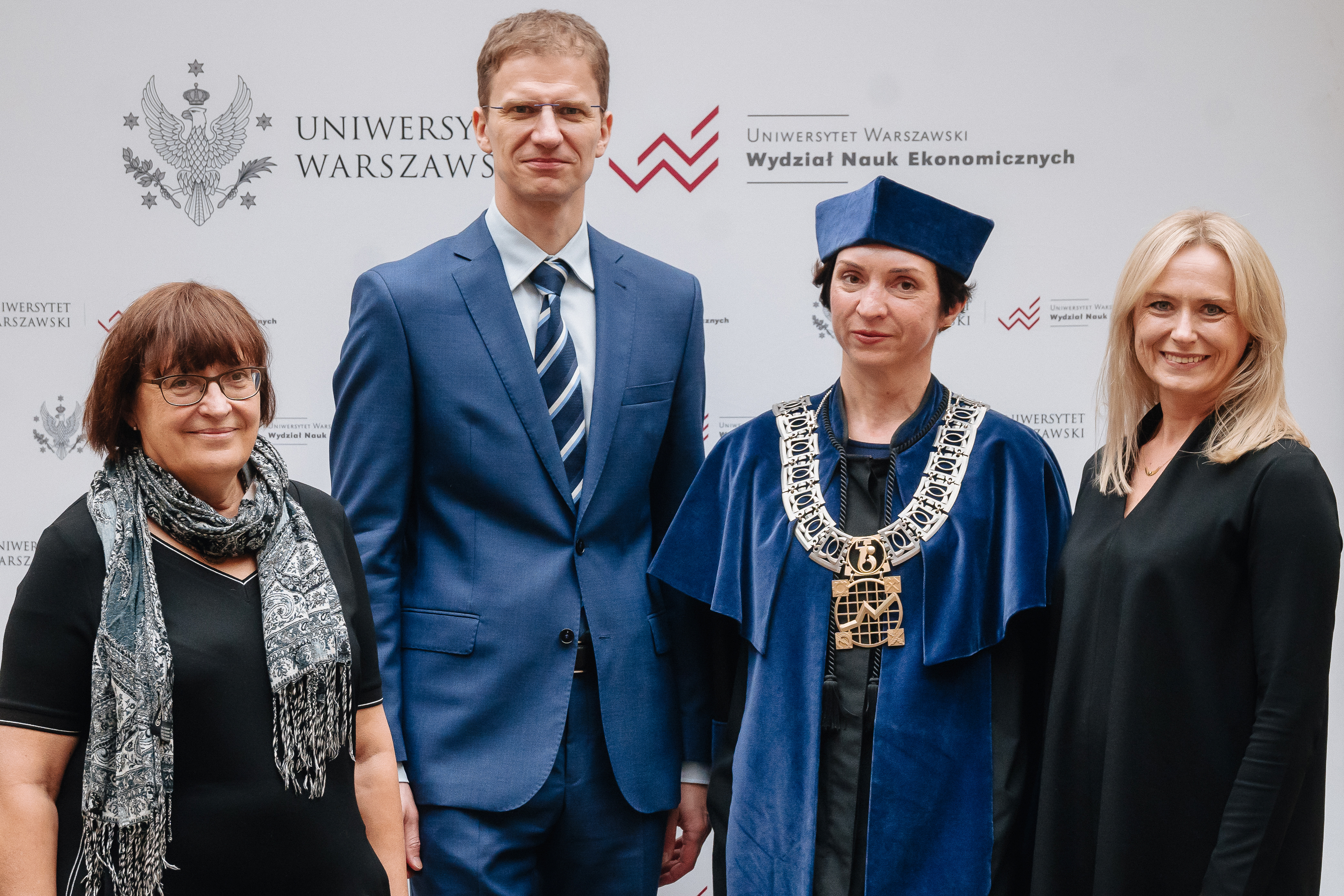 The Faculty of Economic Sciences is headed by the Dean, who is appointed by H.M. the Rector of the University of Warsaw, following a proposal by the Faculty Electoral College. The Rector is assisted by Vice-Deans; in the term 2020-2024, the Faculty of Economic Sciences has appointed three Vice-Deans:
the Vice-Dean for Finance;
the Vice-Dean for Student Affairs;
and the Vice-Dean for Research.
The Dean appoints ad hoc committees and advisory panels, as well as proxies for specific tasks. The composition of the current Committees and the list of Representatives for the current term may be found in the dedicated tab.
---