History of the Faculty of Economic Sciences
The teaching of economics at the University has been present from the beginning of its existence, i.e. since 1816 years. At that moment when the Main School was founded, economics was taught on the faculty of law. After the November Uprising, in 1831 the University of Warsaw was closed. When the Main School was re-established in 1862, and then, in the Imperial University of Warsaw (1869) teaching of economics also took place on the faculty of law. Similar situation occurred in 1915 in reactivated by the Germans University of Warsaw, during independent Poland in the years 1918-1939, and after World War II. In 1950, in its place a Faculty of Political Economy was appointed.
In 1953 at the UW a distinct Faculty of Political Economy was established with a location in the Kazimierzowski Palace. It consisted of 6 departments divided into research units. The period between 1956 and 1965 was a time of development of the Faculty, which became, along with other Warsaw institutions: SGH and the Intercollegiate Problem Department of the Economy of Less Developed Countries a major world centre for research on development economics. Between 1965 and 1968, after the death of Oskar Lange and as a result of "March events" (1968), the dynamics of the development of the faculty and its intellectual potential began to weaken.
As a result of "March events" the functioning of the Faculty was suspended and next transformed into the Institute of Economic Sciences within the framework of the newly established Faculty of Social Sciences. The Institute was located in the building at 69 Nowy Świat Street. Later, after the next move, it located on Długa Street, in today's Faculty of Economic Sciences location.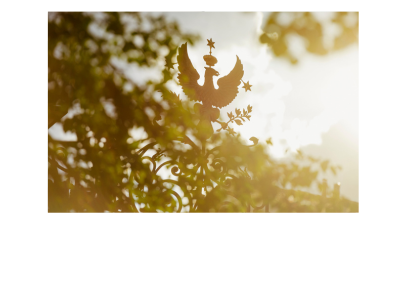 In the year 1977 the Faculty of Economic Sciences was established. It was divided into Institutes, which in turn subdivided into research units. In 1981 the organizational structure of the Faculty was changed, dissolving institutes and in their place forming traditional departments. Other important changes took place at the Faculty after 1989 and these related to degree programmes. Since then, both the quality of education and the level of research conducted at the Faculty continually improved.
During the existence of the Faculty, the master's degree in economics was awarded to more than 5 000 people, 347 doctors and 103 associate professors have been promoted. Today, the Faculty is a leading academic centre in the field of economic sciences in Poland.